Media Partners
Mining Decisions
---
A comprehensive tri-annual magazine, Mining Decisions is aimed at keeping decision-makers and senior initiates from within the industry itself and the public and private sectors informed of the latest developments and initiatives in all sectors of the mining industry. The publication offers insight into the mining industry in South Africa and the African continent as a whole. Mining Decisions is required reading for those actively involved in fostering trade, investment and development across the industry. Mining Decisions is distributed to key decision-makers and senior initiators, and is also available at mining-related trade fairs and conventions (such as Mining Indaba), both locally and internationally. www.miningdecisions.com 

Mining CSI
---

Mining CSI publication is a communication platform for mining companies to showcase the success stories and good work they do within their communities. Mining companies contribute millions of rands every year to these communities as part of their Social & labour Plans (SLP's) commitments including Local Economic Development (LED's), bursaries, health, housing, infrastructure and schools. However, many South Africans and the world at large are not aware of these enormous contributions. Mining CSI is also a proud partner of Mining Indaba and Mining Lekgotla and is also available on the website: www.miningcsi.co.za

Mining Weekly
---

Mining Weekly is South Africa's premier source of weekly news on mining developments in Africa's most important industry.  Mining Weekly provides in-depth coverage of mining projects and the personalities reshaping the mining industry.  The publication is an essential source of information for those involved in the mining sector.  Also to be found at www.miningweekly.com and apps are available for iPhone and Android devices.

Inside Mining
---

Inside Mining features topical information on mining and exploration projects in Africa and beyond, focusing on the entire mining value chain.
Inside Mining provides in-depth coverage of the most important mining and exploration projects in Africa.
It is a vital source of information on technologies and developments in mining and processing equipment.
Its readers span the mining, exploration and processing sectors.
The magazine offers readers various print and online platforms to access its unique content and is distributed throughout Africa.
Website: www.miningne.ws

Miningne.ws
---

www.miningne.ws is a leading international website with breaking news, company information and press releases, the latest jobs in mining and an international events calendar. INTERNATIONAL NEWS. Miningne.ws attracts an average of 14 186 a month from over 150 countries, who benefit from the original stories uploaded every day. EVENTS LISTINGS. An events listing ensures that users are kept abreast of the various local and international conferences and exhibitions in the mining industry. CUSTOMISE. Users can tailor their own news feeds and tag articles of interest, making Miningne.ws their personalised online point of reference that caters specifically to the international and local mining sectors.

Mining Mirror
---

Mining Mirror's focus is on operational issues in the mining industry. It is a monthly title that includes operating mines, development projects and exploration projects. It looks at mining methods, best practice, case studies and innovative ways of mining at present and in the future. It also considers management issues like labour, data collection, regulations, rehabilitation and social and community involvement. It has a substantial global section that looks at new projects and exploration around the globe and features interesting projects across Africa. https://www.imdonline.co.za/products/mining-mirror 

African Mining
---

African Mining has a financial and business focus, look and feel. It is an alternate monthly publication for high-level management, decision makers, lawyers, investors, finance providers, shareholders, geologists, major mining companies, CEOs and junior mining companies, mine owners, regulators and executives. As a high-level business magazine, it focuses purely on doing business in Africa (including South Africa). It looks at operating in Africa and profiles successful and unsuccessful global mining companies, CEOs and companies across the continent in all regions. African Mining also looks at share movements, business strategies, legislation and regulations in different African countries, challenges and opportunities across the continent. https://www.imdonline.co.za/collections/frontpage/products/african-mining

Mining Prospectus
---

Mining Prospectus is an informative bi-monthly publication that speaks to the leaders and key decision makers in the mining industry about the many developments, investment trends, new technologies, mineral prospecting and business opportunities therein, as well as providing solutions to challenges within this dynamic industry to ensure positive growth and development. This eye-catching publication is dedicated to informing members of the South African Chamber of Mines as well as other leaders in the industry in both the public and private sectors of the latest advancements in South Africa and beyond. With an experienced and studious editorial board, crisp layout, respected contributing writers and attention to detail, Mining Prospectus is fast becoming South Africa's premier mining magazine.  http://www.miningprospectus.co.za/

African Mining Brief
---

African Mining Brief, www.ambriefonline.com, is the foremost industry journal in Africa focusing on latest news, incorporating quarrying, oil exploration and drilling and other large scale extractive operations aimed at the discovery, extraction, storage, transport, sale and utilisation of Africa's mineral wealth and resources. African Mining Brief boasts of a targeted, well-researched and insightful editorial content that offers readers and advertisers a unique interactive forum to exchange information; identify, pursue, and close business deals; in addition to gaining favorable insight into the entirety of the mining industry and public sector.

Construction Review
---

Construction Review, www.constructionreviewonline.com, is a leading African monthly construction journal for the construction industry. For over 20-years the magazine has enjoyed the readership of architects, engineers, quantity surveyors, project managers, interior designers, developers, building specialists, contractors, landscape architects and contractors, real estate agents and investors, property managers, suppliers to the construction industry, government departments and ministries: local authorities, land surveyors, financial institutions, telecommunication companies etc.  The print edition is distributed in over ten Africa countries with the digital version sent monthly to over 200000 readers in our database.

Modern Mining
---

Published 12 times a year, Modern Mining covers the entire spectrum of the mining industry. Modern Mining's goal is to deliver objective reporting and incisive articles not only on the technical aspects of mining but also on broader issues such as empowerment and the Mining Charter. The emphasis is on original writing and reporting based on face-to-face interviews and visits to mining operations, both in South Africa and further afield. In terms of layout, Modern Mining features a crisp, modern design which complements the high-quality editorial. People who are serious about 'mining' read Modern Mining. It contains high quality and credible editorial which is valued by engineers and non-technical readers alike. For advertisers, it offers a focused approach as well as value for money based on the ABC certified circulation. Modern Mining reaches mining people throughout Africa and all over the globe. Modern Mining is proud to offer advertisers a list of more than 30 countries as part of the mailing list. crown.co.za/modern-mining

Global Africa Network
---

Founded in 2004,Global Africa Network Media (Pty) Ltd (GAN) is a business-to-business print and digital media company based in Cape Town, South Africa. GAN publishes a series of 10 annual print journals profiling each of South Africa's nine provinces as business and investment destinations, together with a national title, South African Business, an annual business and investment guide to the country. Our regional titles include Western Cape Business, Eastern Cape Business, KwaZulu-Natal Business, North West Business, Limpopo Business,Mpumalanga Business, Northern Cape Business, Gauteng Business and Free State Business. Online publications include the monthly Frontier Invest newsletter, promoting investment in frontier markets, especially within sub-Saharan Africa. www.globalafricanetwork.com

Voice of Leaders
---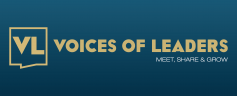 Voices of Leaders is a global B2B networking platform for top executives enabling connectivity at a high level and the creation of partnerships among members. The platform offers matchmaking B2B services, real time information, data driven recommendations and geolocation services. www.voicesofleaders.com 

Mining Review Africa
---

Mining Review Africa is the leading African distributed monthly mining magazine in the industry. Our publication is seen and read by an audience of over 31 000 influential mining authorities and key decision makers across the globe. We go above and beyond for our clients, ensuring maximum exposure at major global mining conferences with a key focus on mining projects in Africa as well as the key industry professionals involved. Our distribution extends to charter planes that fly mining routes across the continent. www.mingreview.com